Melbourne (at Hadfield) and Geelong Region (at Grovedale)
How to make an appointment:
For Melbourne appointments, PHONE (03) 9500 0922. These visits are at Vet Skin and Ear, Hadfield 3046.
For Geelong appointments, PHONE (03) 5244 1300. These visits are at Bellarine Vet Practice, Grovedale, 3216.
PLEASE NOTE:
Hadfield clinic – open for consultations and collections Wednesdays and Thursdays only
Daniel consults in Geelong only on Mondays. He consults every Wednesday and Thursday at Hadfield.
Our surgical procedures are Tuesdays and Fridays at Hadfield. We are not available on those days for consultations, but collection of medications can be arranged on those days if you contact us to advise when you intend to come, and what you require.

If you need to come to the Hadfield clinic to collect products:
Wednesdays and Thursdays we are always there 8:30-6:30pm.
For visitation / collections on any other day/time please contact us by phone and we'll try to accommodate you as best we can.
If you need to get in touch with us, please call (03)9500 0922 or email us at vets@vetskinandear.com.au (our old number 0417019884 still works just fine).
If we do not answer the phone when you call, please leave a voice message. We will return your call promptly.
We hope to see you soon!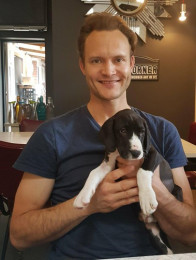 Contact Info
Monday to Friday 8:30am – 6:00pm
"*" indicates required fields